Speakers
Welcome & Opening Remarks
---
Our conference will kick off with opening comments from Alex Urbani, President of MainStreet Advisors and Kristine Garrett, Executive Vice President and Head of Wealth & Asset Management for Fifth Third Bancorp. This session will include an overview of the conference agenda, along with a discussion of our conference theme "Building a Strong Tomorrow."
Outlook for the Global Economy and Markets
---
In this session, Doug Peta will share BCA Research's take on the current environment and where they see the global economy and financial markets heading from here. He will address the following topics and more: U.S. recession risks, Fed policy, inflation, the market influence of geopolitical developments, the evolution of COVID-19, the durability of the equity and credit bull markets, and portfolio positioning.
DOUG PETA, CFA
Chief Strategist, U.S Investment Strategy and Global ETF Strategy
BCA Research
U.S. Economic & Market Update
---
In this session, Tom McKinstry will examine what MainStreet Advisors views as the most important characteristics of the current economic and market environment for long-term investors. He will then summarize MainStreet's recommended asset allocation and positioning within the current environment. Finally, Tom will provide the investment team's outlook over the next six to twelve months including the most significant potential market catalysts and risks.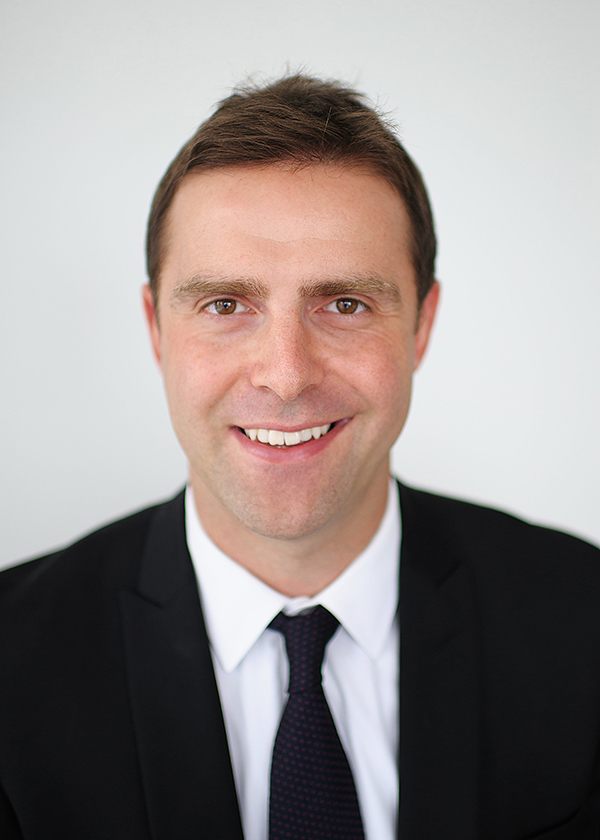 THOMAS MCKINSTRY, CFA
Chief Investment Officer
MainStreet Advisors
Continuing the Digital Transformation Occurring in the Banking and Wealth Management Space
---
The pace of change continues accelerating with the pandemic rapidly progressing digital transformation across several industries by months and even years. Technology is enabling us to live our lives in micro-moments and customers' expectations are rising thanks to their own experiences with a variety of providers. Melissa Stevens will share her insights into wealth and asset management where digital growth was historically slower pre-pandemic, and she will discuss how enabling a digital-first client-bank relationship is more critical than ever in order to thrive in this rapidly evolving digital world.
MELISSA STEVENS
Executive Vice President
Chief Digital Officer / Head of Digital and Marketing
Fifth Third Bank, National Association
Win/Win Processes for Regulators and Your Department
---
Becky Kelly and Roger Pond will discuss the things regulators would like to see in trust departments and how to incorporate these practices so they can also help managers keep tabs on risk. Becky and Roger will also discuss risk ranking, administrative and investment reviews, investment action plans, policy statements as well as one of the latest IT challenges — managing clients' digital assets at incapacity or death.
Fixed Income Investing in a Volatile Environment
---
MainStreet Advisors' fixed income team will host a moderated panel discussion covering the current interest rate environment and potential impact of both near and intermediate term volatility. Specific consideration will be given to portfolio opportunities from both a rate and credit perspective for both taxable and tax-free bonds. The panel will also incorporate ideas for deploying short-term investments in a low-yield environment.
The Reckoning: Facing the Structural Damage of Pandemic Policies
---
It may not have felt that way at the time, but the "easy" part of the economic cycle, the recapture of GDP lost in the downturn, is behind us. As the U.S. economy moves forward, establishing new levels of economic activity, businesses and investors must confront the challenges of the post-pandemic economy: a long-term labor shortage, supply chain disruptions, and a Fed faced with having misjudged inflation. Jeff Korzenik's discussion will provide some unique context, based on years of focus on labor dynamics and promoting a more resilient and domestic supply chain.
JEFFREY KORZENIK
Chief Investment Strategist
Fifth Third Bank, N.A.
The Golden Hour
---
Clients mentally leave their financial professionals months before their money does. Losing a top client is never a pleasant experience. Worse still, research shows that 72.2% of financial professionals lose one top client per year, which then requires them to run harder just to maintain present production levels, and it hamstrings organic growth. However, research shows it does not have to be this way, and that it is surprisingly simple and easy to maintain top clients – the very clients that form the foundations of the viability of financial professionals' businesses. Most client retention models are so intensive and time consuming as to prevent most financial professionals from every using them. In this session, Maura Scherer explains how "The Golden Hour" model aims to deliver maximum benefit at a truly implementable level.
MAURA SCHERER
Director of Consulting Solutions
Invesco Global Consulting
Maura leads project development for Invesco Global Consulting (IGC), where she is responsible for the strategic and creative development of IGC content and its effective delivery to the financial professional market. Maura is also a member of the IGC Leadership Team, which develops programs designed to help financial professionals grow, keep and optimize their practices in a complex and competitive business environment. In addition, she oversees the "Showtime" program, which is designed to help financial professionals tell their team stories in clear, concise and compelling ways. Maura has worked in the financial industry since 2000 and has consulted with hundreds of financial teams across the country on enhancing marketing their practices. She regularly presents at regional and national conferences on a wide range of topics, including branding strategies, retirement issues and effective business management.

Maura holds a bachelor's degree in marketing from Michigan State University and earned the Registered Corporate Coach™ designation in 2010.
Trends in Sustainable Investing
---
A monumental shift toward sustainable investing is transforming the investment world. Investors are recognizing that environmental, social, and governance (ESG) factors can be key drivers of value. The evolution of sustainable investing has seen an increase in investors who are not only seeking investment performance, but are also looking for impactful ways to align their values with their investments. In this session, Anne Durkin and Sean Whitney will explain how investors can integrate ESG factors with financial analysis which can lead to an investment strategy that speaks to — and for — each investor.